L.Brador Momentum - flexibility and high comfort
Momentum is the collection that gives you freedom of movement during your work day. The garments have stretch properties that brings new perspectives on what mobility is actually about. If you have high demands on mobility and comfort, the Momentum collection are just right for you. Discover Momentum for a comfortable working day.
L.Brador Workmove Momentum work trousers
Flexibility is a highly valued attribute in today's job market. We kept this in mind when we created Workmove Momentum – extra-comfortable work trousers made of 100% stretch material. They will give you a whole new perspective on what mobility is really about and help you tackle the most awkward, uncomfortable positions. During a working day, many things can certainly get in the way. But you can be certain that your Workmove Momentum trousers will never stop you.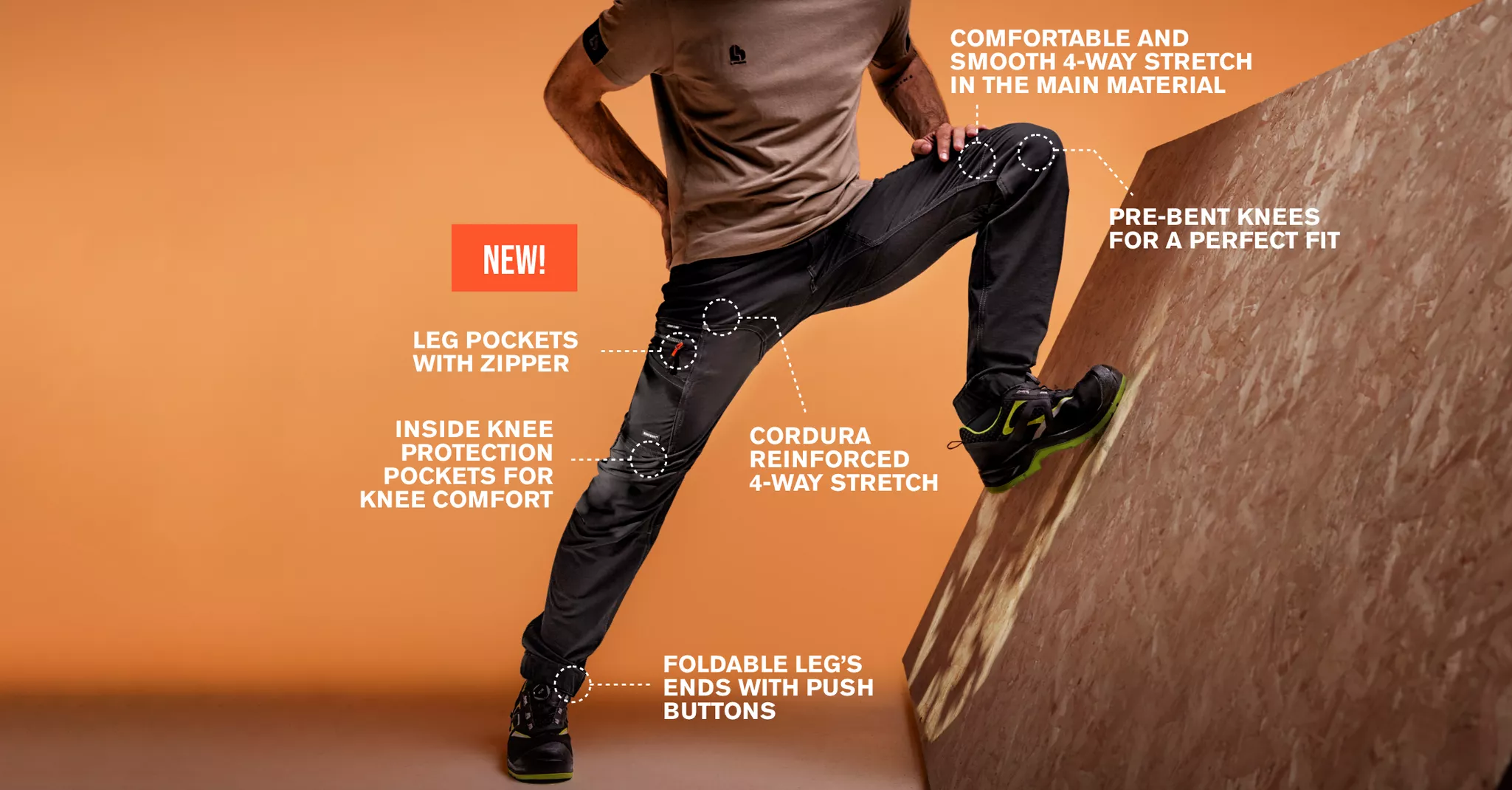 L.Brador Momentum tops
Our tops in Momentum are for you who have a mobile working day with high demands on function and comfort. The garments consist of materials with stretch and breathing properties that facilitate varied movements regardless of intensity. This creates the perfect garment to wear during a working day.

Below you see garments that are part of the Momentum series